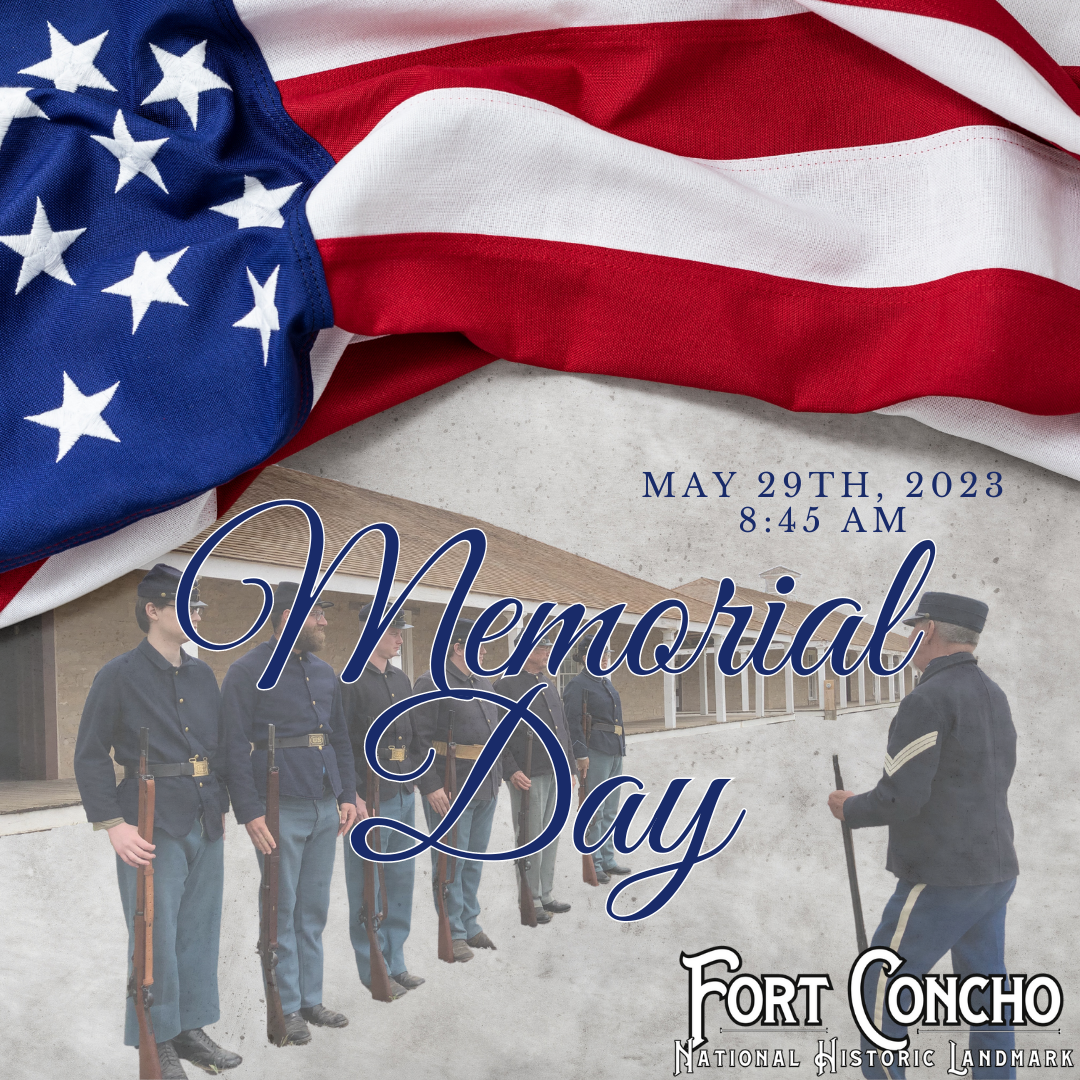 Memorial Day
Join us Monday, May 29th at 8:45 am in front of the Headquarters this Memorial Day. The Texas Division of the Salvation Army band will play kick-off the event starting at 8:45 am.
This year's featured speaker will be Lt. Col. John McAllister, commander of the 344th military intelligence battalion of the U.S. Army at Goodfellow Air Force Base. The Fort Concho Living History Program and the Sons of the Confederate Veterans will provide the color guard and salutes. There will be light refreshments after the event.
The program is organized by the local chapter of the Daughters of the American Revolution.
We will be open from 9 a.m. to 5 p.m. on Memorial Day for self-guided tours. And as part of the Blue Star Museum program, all active-duty military and their families can tour the site for free!
For more information, call Fort Concho at 325-481-2646 or visit
fortconcho.com.
In case of poor weather, events will be relocated to the Commissary Building.