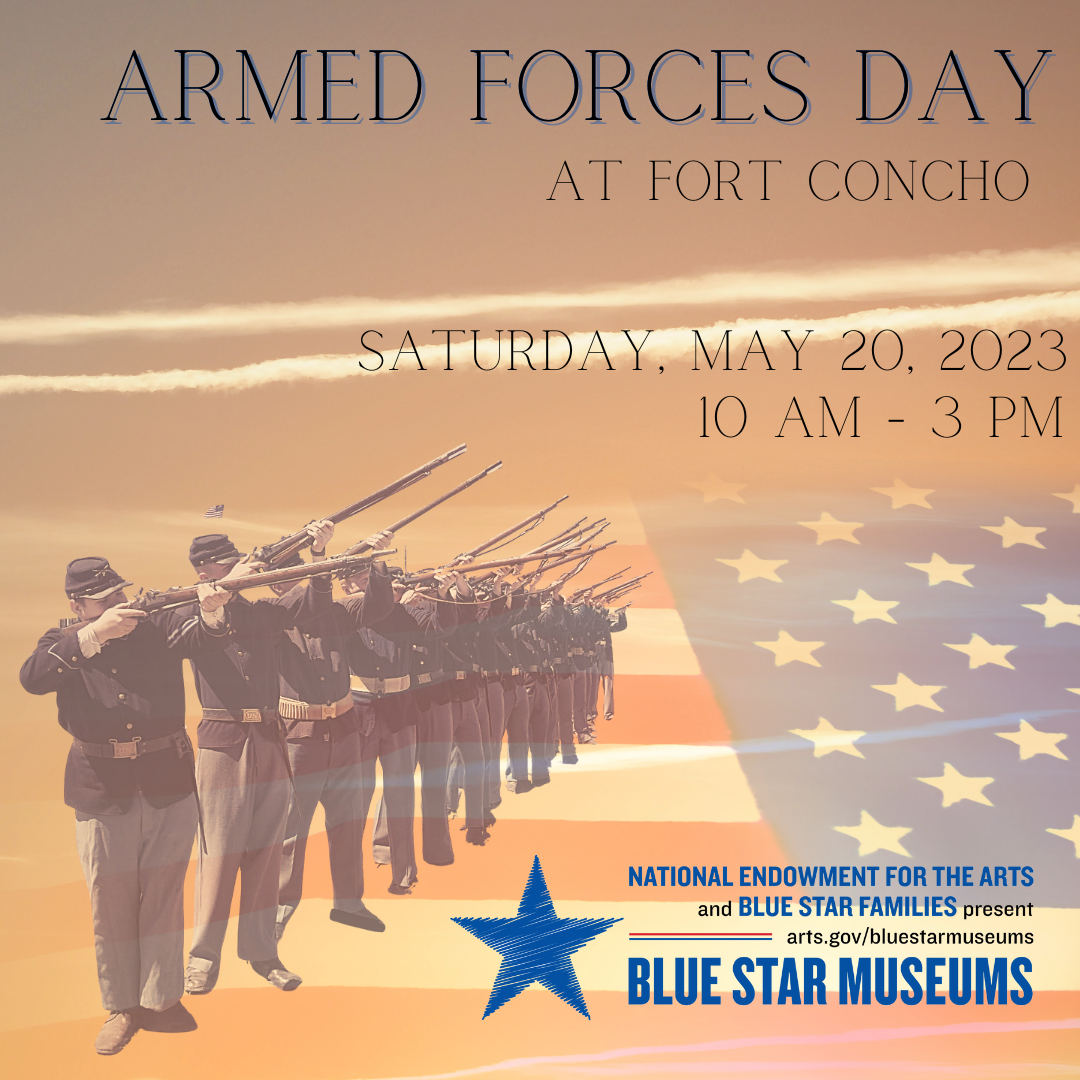 Armed Forces Day
Fort Concho National Historic Landmark will honor the men and women of all our nation's armed forces with a special program on the Parade Ground and the porch of the Barracks 1 Visitor Center from 10:00 am to 3:00 pm on Saturday, May 20.
Members of the fort's living history program will fire the site's howitzer hourly from 10 am to 3 pm, and there will be a weaponry and equipment display on the Barracks 1 porch.
Any current or past member of any branch of the nation's military and their families will be
admitted onto the site at no charge this day. The fort's two officers' quarters, Chapel, Hospital,
Headquarters, Barracks and Mess Hall 5, and Barracks 1 & 2 plus the Living History Stables will be open
from 9:00 am to 5:00 pm. The San Angelo Museum of Fine Arts will be open that day at their temporary
location at the fort's Quartermaster building.
Fort Concho is located at 630 South Oakes Street, just south of downtown San Angelo. Parking and an on-demand traffic light are located directly across from the site's Visitor Center at Barracks 1.
For more information, go to the fort's web site at
fortconcho.com
or call (325) 481-2646.