Partner with one of the best-preserved Frontier Forts of the late 1800's!
Throughout the year, Fort Concho holds several major public events that provide opportunities for private and corporate sponsorships. Events range from the fort's Winter Rendezvous and heritage day celebration, to the newly incorporated regional cavalry competition. Each of these events offer sponsors a unique way to support the fort's ongoing mission of public service while reaching a diverse audience of community leaders, families, fort members, educators and other like-minded fort supporters.
Event Sponsorships also offer other valuable benefits that may include, depending on sponsorship level:
Complimentary event passes
Acknowledgement by logo or name on event materials (brochures, site guides, banners or signs)
Use of Fort venues and facilities
Event T-shirt, coin or ornament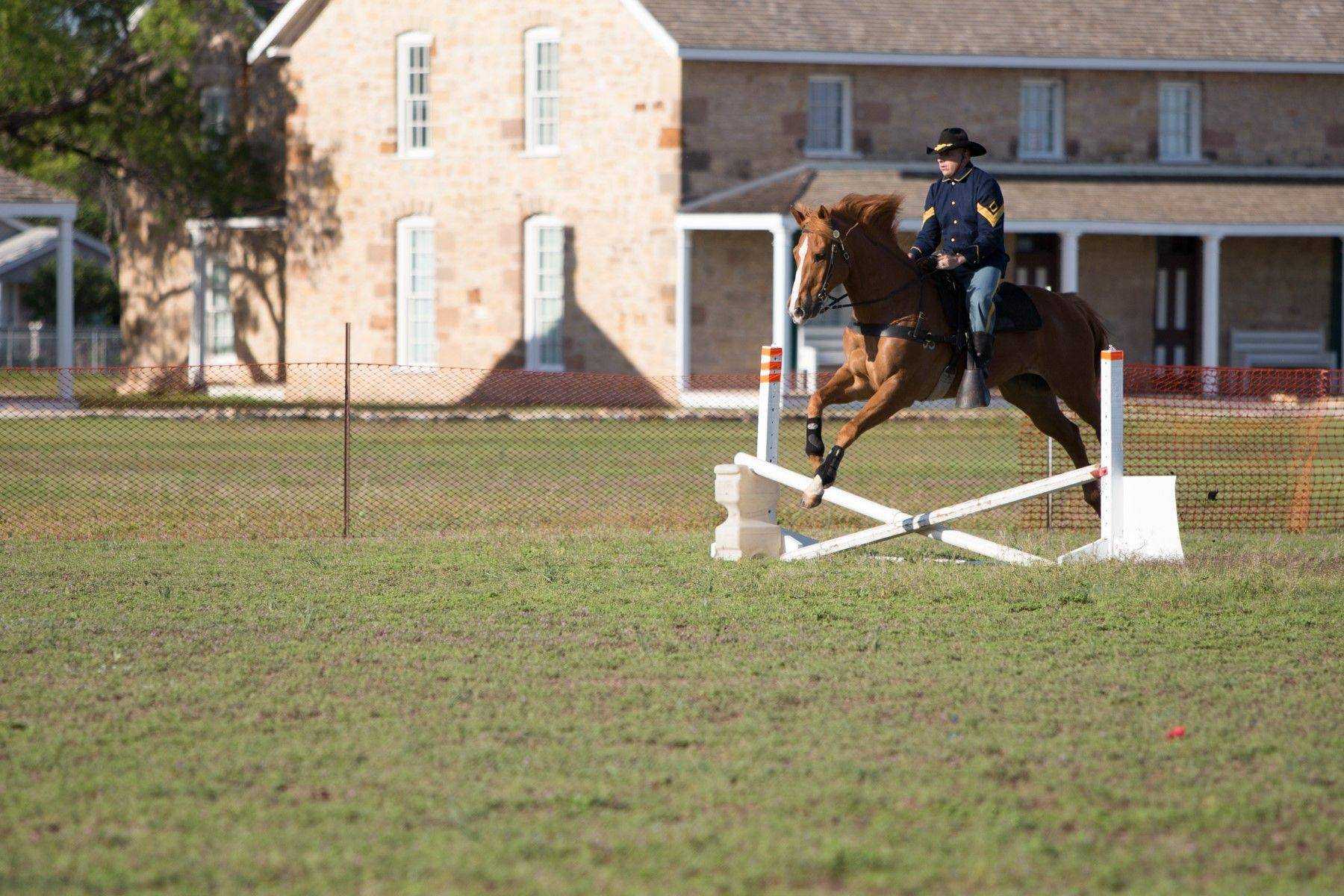 Christmas at Old Fort Concho
Christmas at Old Fort Concho, the fort's largest event, is held over the first full weekend in December. During the three-day event, the site's twenty four buildings are filled with shopping, entertainment, displays and children's activities. The parade field has campsites with re-enactors, period traders, and artillery demonstrations that bring the 1800s to life. Created in 1982, Christmas at Old Fort Concho serves as the kick off to the holiday season. On average the event attracts 15,000 visitors and involves 750-1000 volunteers.
C@OFC Sponsorship Packages & Benefits
Frontier Day has been a fort tradition since the mid-1970s. The half-day event celebrates the region's rich agricultural, ranching, and western heritage with special displays, demonstrations, children's activities, living history and entertainment. The festivities begin with the Lions Clubs annual pancake breakfast which provides a warm and delicious start to the day. Frontier Day welcomes 1,500-2,000 guests and involves 150 volunteers.
Frontier Day Sponsorship Packages & Benefits
U.S Cavalry Association Regional Competition
The Regional Cavalry Competition is a relatively new event hosted at Fort Concho. The competition operates under guidelines of the United States Cavalry Association (USCA) and includes classroom and field instruction as well as competitions in combat horsemanship, jumping, pistol, and saber divisions. The event is held during the third week in April with a Pass in Review ceremony taking place in conjunction with Frontier Day.
For sponsorship information, please call the site director at 325-234-0316
Fort Concho is always striving to bring History to life, and we have many exciting events planned for the near future. Be sure to check back in with us soon for more information!