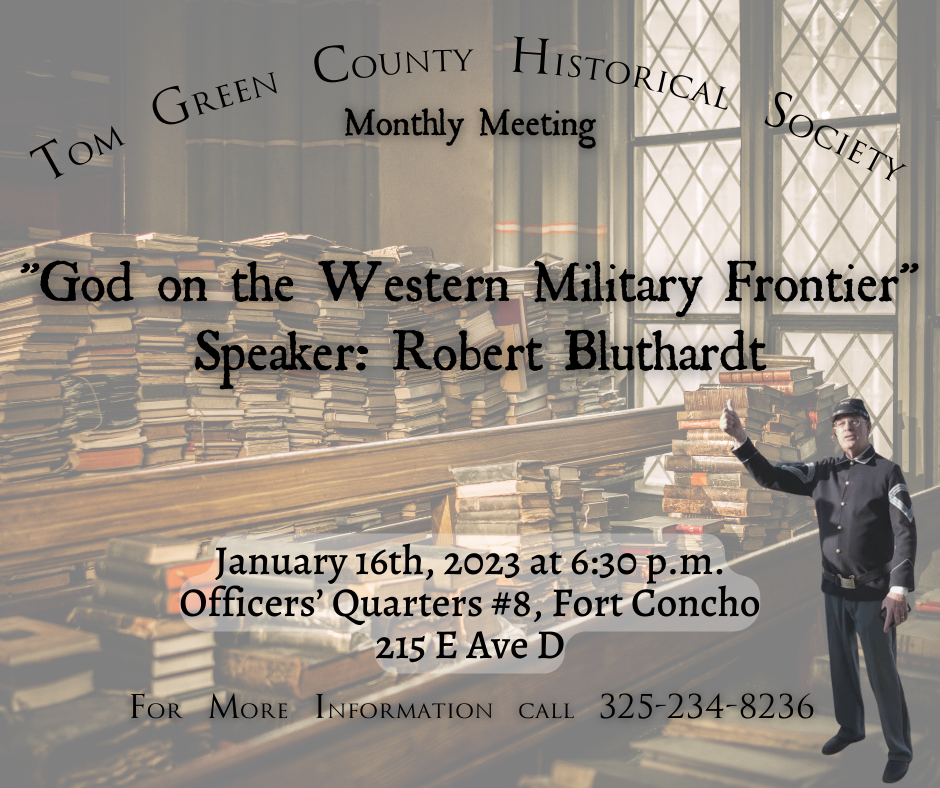 Tom Green County Historical Society Monthly Meeting – Robert Bluthardt
Come join the
Tom Green County Historical Society
on Monday, January 16th, 2023 at 6:30 PM as they host our very own, Fort Concho Director, Robert Bluthardt in Officer's Quarters 8!
Bob will be discussing "God on the Western Military Frontier", a review of the army chaplains at Fort Concho and in the post-Civil War Army.
If you have any questions or need more information, feel free to call the number below!
Will he show up in uniform? Who knows! Stop by and find out!
Hope to see y'all there! And ask lots of questions!
Bob loves that!