Murder at Fort Concho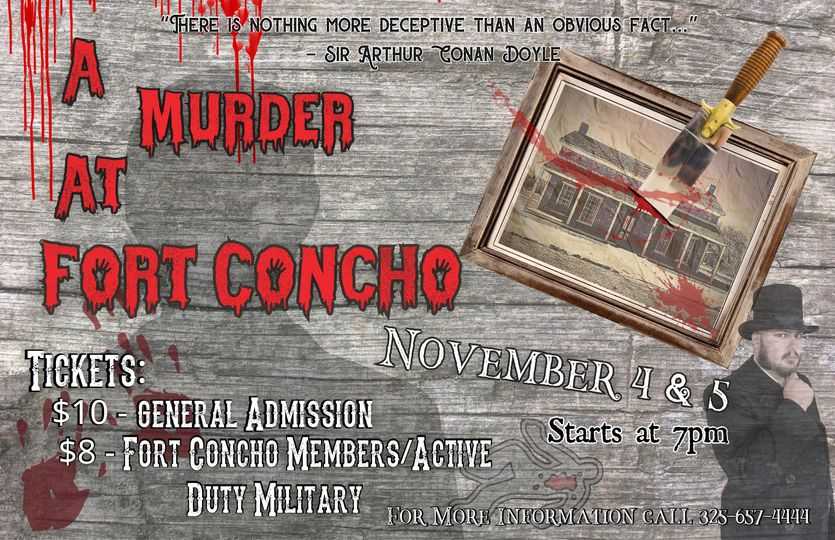 Who did it?
Tickets are on sale now!!!!
Make sure you stop by 630 S. Oakes to purchase your tickets or we can take a credit card over the phone (325-657-4444) and hold them for you at the office! We will be selling tickets on the day of the event as well! So many choices! For all ages!!!!
This year you can help solve the mystery on November 4 & 5 starting at 7 pm. And both days will have different results!
Pick one day or play both days!
*NO TICKETS WILL BE SOLD ONLINE! AND BEWARE OF TICKET SCAMMERS!*