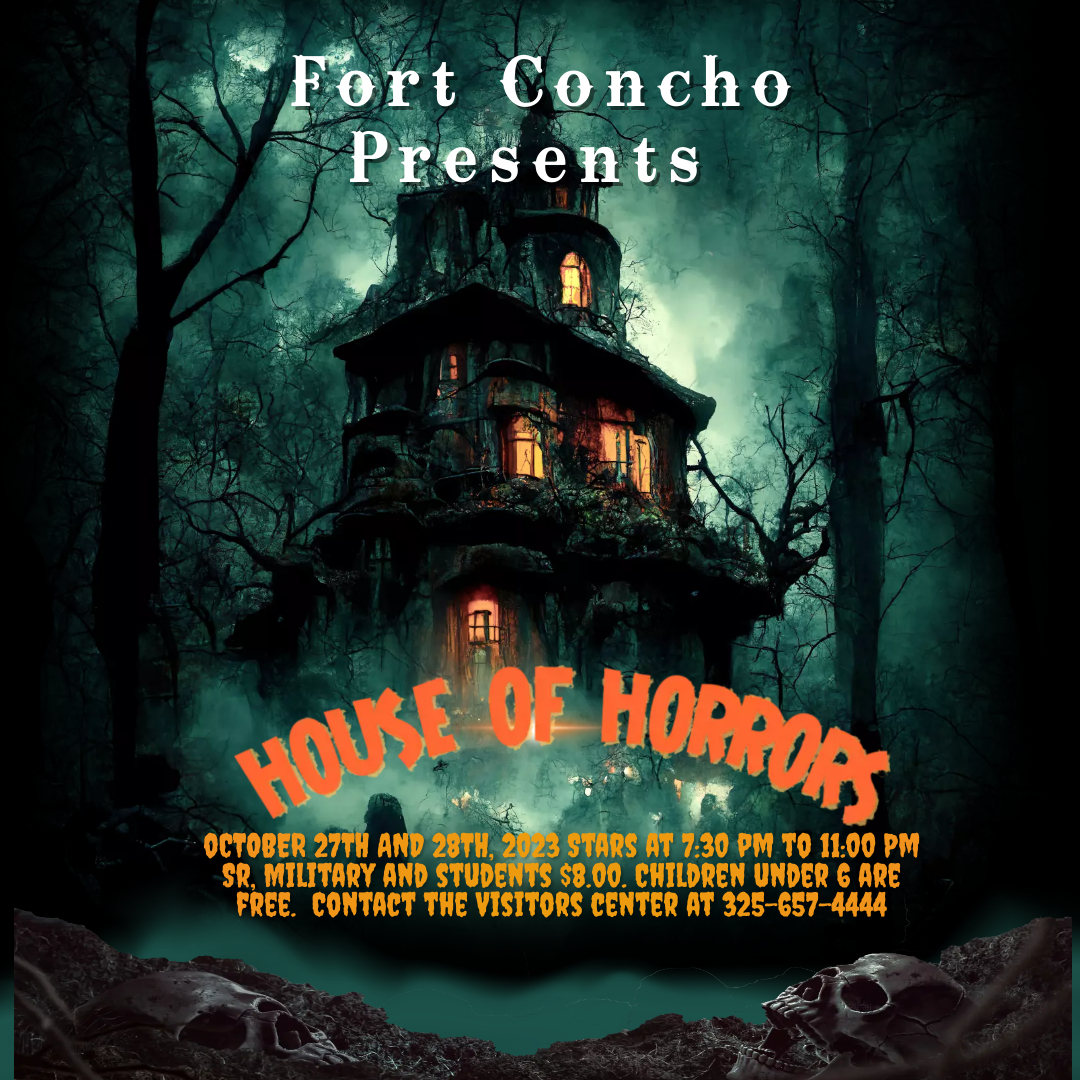 Fort Concho House of Horrors
Do you think you have what it takes to make it all the way through our House of Horrors? Come find out! You will have two nights to choose from (or do both!) to see if you have what it takes. The historic Fort Concho Quartermaster will transform into a maze of horror! Lots of jump scares!
We will have pre-sale tickets for both days. But you can always purchase tickets on the night of the event!
$10 per person
$8 for Seniors (60+), Military, and Students
6 and under are free (must be accompanied by a parent)
Call us for more details! 325-657-4444