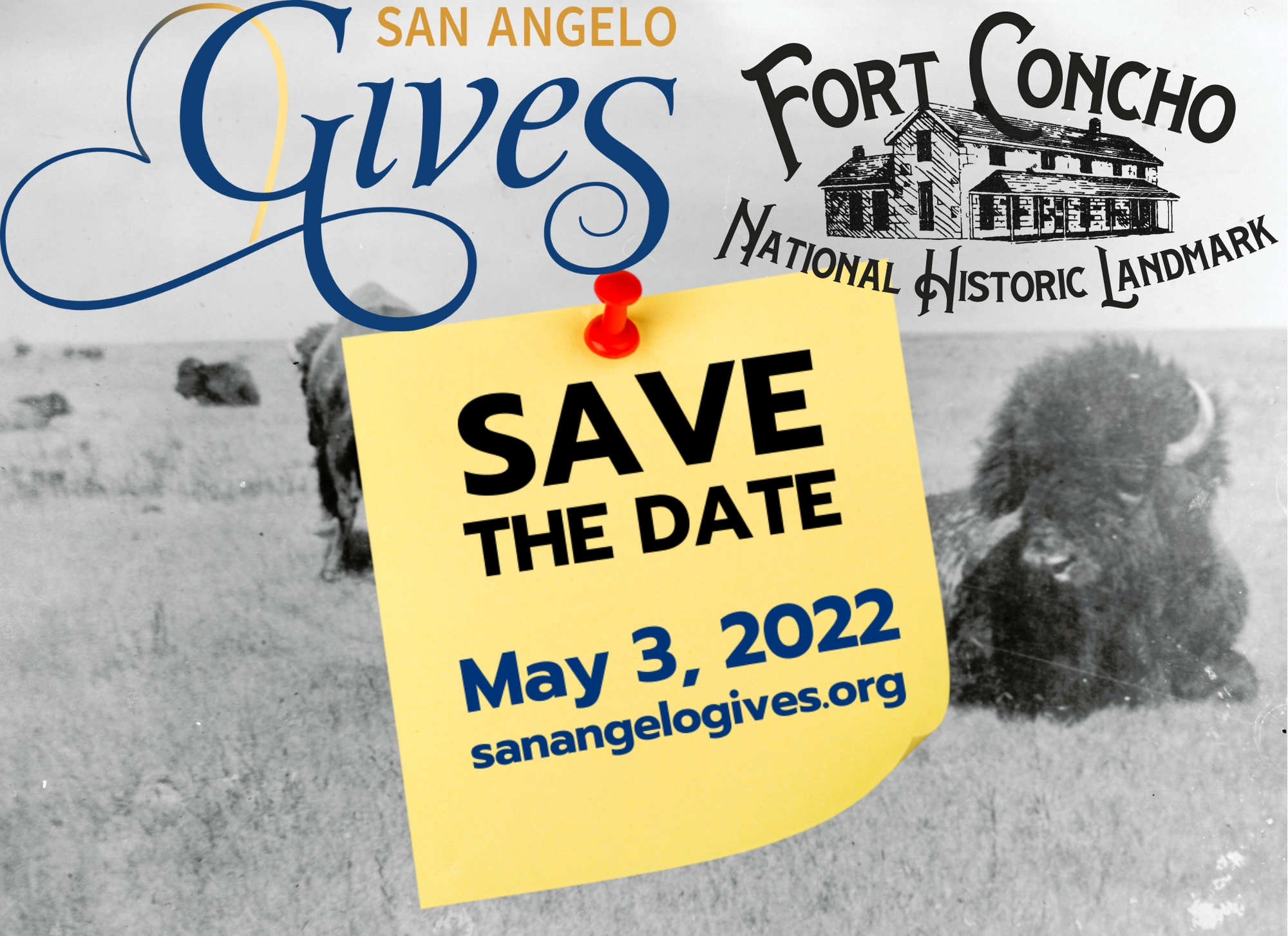 San Angelo Gives!
This year Fort Concho seeks support for its new Native American display that will be created in the site's Barracks 1 Visitor Center east section. The centerpiece will be an authentically crafted tipi reflecting the Comanches of the 1870s during Fort Concho's active years. Additional display items will include clothing, furnishings, tools, plus exhibit cases and interpretive panels to accurately reflect this Native American group in the post-Civil War era. This project follows the site's Master Plan for Exhibits and Interpretation, adopted in 2021 in a staff-board-volunteer study funded by Humanities Texas and the Fort Concho Foundation. Many fort staff will be assisting in the project that will be directed by the site curator of history, Cory Robinson. Thanks to the Tucker Foundation of San Angelo we have $10,000 and we seek additional funding to complete the display. Thank you for your consideration!
The primary goals for Fort Concho National Historic Landmark are: to preserve extant fort period structures, site features and archaeological information; to maintain and develop the museum and interpret fort period history; and to serve a functional and educational purpose benefiting San Angelo, Texas and the nation.
The fort has been recognized by local, state and national agencies for public service, excellence in programming and educational programs. It represents an important part of both American and regional history. We are grateful to receive almost one-third of our budget from the City of San Angelo. However, that still leaves a large amount to be raised independently to further our mission of preserving the National Historic Landmark and educating our youth.