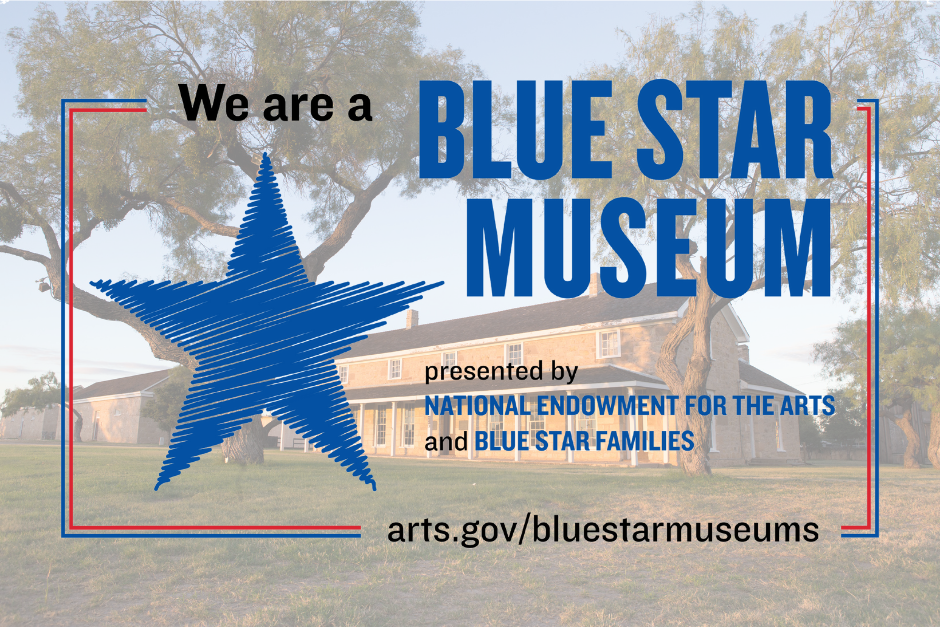 Blue Star Museum begins!
Starting May 21st until September 5th, as part of the Blue Star Museum program, active-duty military and their families will be able to tour the fort for FREE!
Fort Concho will be offering free self-guided tours to all active-duty military. And we as Fort Concho, have decided to extend this offer to Veterans as well!
Be sure to stop by during this time to take advantage of this great opportunity!